A POLO shirt is one of the most versatile casualwear pieces a man can own. This sporty staple looks just as good worn at a summer BBQ as it does playing golf. With polo season in full swing, the H&C Times delves into the history of this classic T shirt.
Although the exact origin of the polo shirt is unknown, it has been widely recorded that the style was established in Manipur, India in the late 19th century. The modern game of polo originated in Manipur after British soldiers first witnessed a match whilst being stationed there. The British Army and British tea planters in India took up the sport and in 1862 the Calcutta Polo Club, the oldest club in the world, was founded.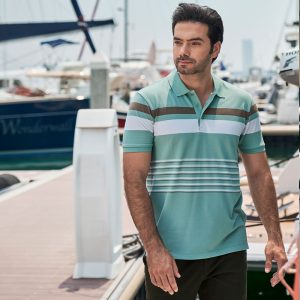 Originally, polo players wore thick, long-sleeved shirts made from cotton. These shirts tended to be uncomfortable and too warm for the hot climate. The shirts were updated with a button-down collar to ensure the collars wouldn't flap while galloping. By 1862 the sport was introduced to England along with this early version of the polo shirt.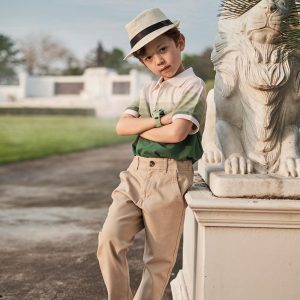 Sportswear in the 1920s was extremely rigid and competitors were expected to wear flannel trousers and long sleeve shirts rolled up. In the 1930s, Jean Rene Lacoste, the French seven-time Grand Slam tennis champion designed a short sleeve shirt in lightweight cotton pique because he felt that tennis attire was too rigid. This updated style was readily adopted for use in polo.
Today the polo shirt is no longer purely worn as sport attire, but it is now a stylish casualwear essential. Crafted from pure cotton and available in a range of classic colors, our garment dye polos exude a timeless casual look. Why so late get your now and upgrade your wardrobe SHOP NOW